If you are an Oppo or Realme mobile user and somehow your device is stuck at the boot logo, then you have to flash your phone to fix the issue. On this page, we share the official firmware flashing tool for all Oppo, Realme & OnePlus devices. With this MSM Download tool, you can easily flash various Oppo and Realme phones in one click. So, download the tool from below.
The flashing process using the Oppo Flash tool is a little bit hard but not too complex. So follow the below process carefully to know how to flash firmware using MSM download tool properly. Here you can download MSM Download tool's latest and old all versions so that you can easily download the desired version that you want. So follow the below installation process carefully to install the MSM Download Tool on your computer. So, let's get straight to the main article.
If you have forgotten the password, pattern lock, screen lock for your Oppo or Realme phones and want to unlock it. Then the Oppo Flash tool also helps to remove the device lock. However, this tool is only available for Oppo and Realme Android smartphones. Sometimes maybe you face some errors during flashing firmware ROM. Here you can get all the possible errors that you can face during flashing.
What is MSM Download Tool?
MSM Download Tool is an after-sales firmware flashing tool for all Oppo & Realme phones. Additionally, it also helps to remove pattern lock, Screen lock, FRP Lock, from all Oppo & Realme phones in a few seconds. It supports a wide range of Oppo & Realme phones including Oppo a71, a7, a37f,a3s, etc. Many people also knew it as Oppo Flash Tool and It comes with a user-friendly interface. The process of installation is a little bit tricky just you have to download all the required files and folders to use it more effectively. On this page, you can download all the available versions of the tool.
You can fix issues like Stuck at Boot logo, Forgotten password, Pattern lock, Bypass FRP Lock, unroot, fix bugs, upgrade Android version, fix unknown baseband, unlock network lock, repair IMEI, and many more issues very easily. So if you facing any of these issues on your Oppo or Realme phone or want to upgrade your phone then this tool will help you to repair the problem easily.
MSM Download Tool V5.0.15 Latest Version
The developer of the MSM Download Tool always releases frequent updates to fix the old bug and add new device models. The latest V5.0.15 update now supported all the latest Realme and Oppo models like Realme 6 & 6 Pro, Realme Narazo 10, Oppo A5s 2020, A5, A3, A1k, A31, etc. If you have color OS 7.1 version phones then you have to download the latest version of MSM Download tool to flash or if you have color OS 6 or below os version then you need to download the other old version tools to flash your phone without facing any error. Moreover, if you have knowledge about flash firmware on Android phones or have the knowledge to fix the common error then you can try any version to flash your phone.
Here we share the best links to download the latest and old version of the MSM Download Tool. Once downloaded, then follow the installation process that we share in the below section.
MSM Download Tool Features
MSM Download tool is fully compatible with any version of Windows OS. So, don't worry if you don't have windows 10 on your computer. Not only on Windows 10 you can use it on Windows 8, Windows 7, Windows 8.1, Windows XP on both 32-bit and 64-bit versions.
Portable Installer: MSM Download Tool comes with a portable installer package so you don't have to install it on your PC. Just you have to download Flash tool and Firmware Rom and extract and run the tool to flash your phone.
Stock Firmware Flashing: It is the after-sales service tool so you can easily flash your Oppo & Realme phone in just one click. All you have to do is download the firmware and use it to flash the device.
Upgrade Android Version: Some Reason if you don't receive an OTA update for your phone and want a solution to upgrade the Android version then the Oppo Flash Tool will help to upgrade the Android version for your phone.
Simple User Interface: Oppo Flash Tool comes with a simple user interface. So, anyone can use it without feeling complicated.
Boot Recover: If your Oppo phone is stuck at the Oppo logo then you have to use this tool to repair the Boot and recover your phone.
Remove Screen Lock: If you have forgotten the Password, Pattern, Pin lock of your Oppo phone. Then it also removes the screen lock by erasing the user data and unlocking your phone.
Bypass FRP Lock: After the factory reset did you face the FRP lock problem on your phone. Then also the Oppo Flash tool helps to bypass FRP lock without following any complicated steps.
Supported Windows Versions: Oppo MSM Download Tool is fully compatible with any version of Windows OS. So, don't worry if you don't have windows 10 on your computer. you can use it on Windows 8, Windows 7, Windows 8.1, Windows XP on both 32-bit and 64-bit architecture versions.
How to Install MSM Download Tool: Step by Step Installation Guides
MSM Download Tool installation steps are a little bit tricky but not too complex. Make sure, you have sufficient storage and download the tool on your computer. Here i share the simple steps to install the Oppo Flash Tool.
firstly, Download the flash tool on your PC.
Disable the antivirus or Windows defender program.
Extract the files using WinRAR.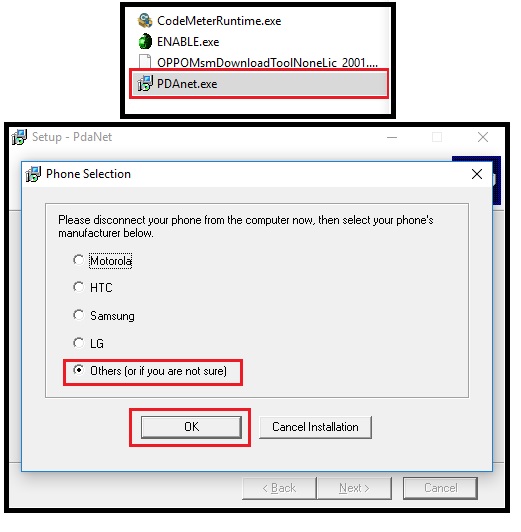 Now, install the PDAnet.exe from the Oppo tool folder.

Then install the codemeterRuntime.exe and open it.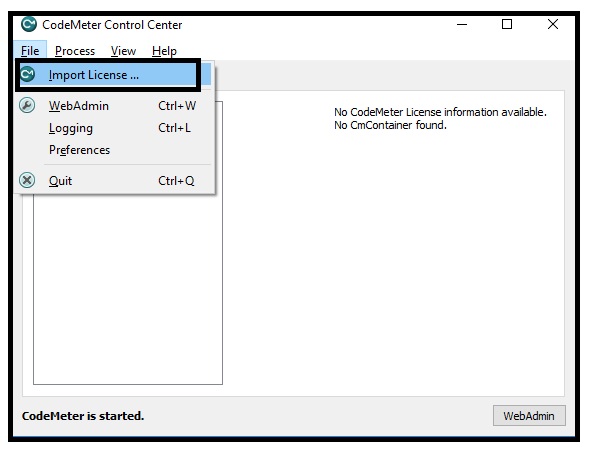 Import the MSM Download tool license in to codem meter control center by following: File >> Import.
Browse and select OPPOMsmDownloadToolNoneLic_2001.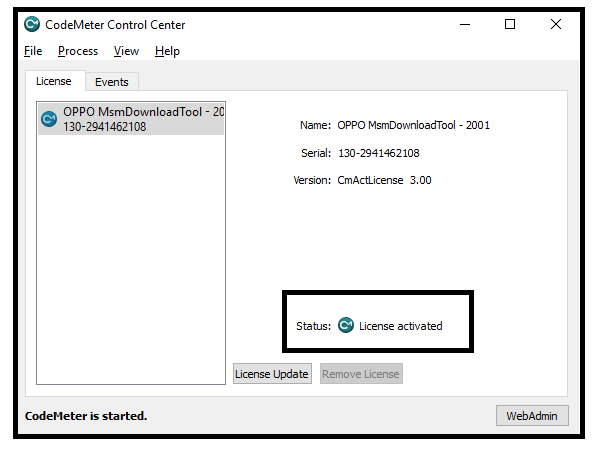 You can see the License Activated Status in Codemeter Control center.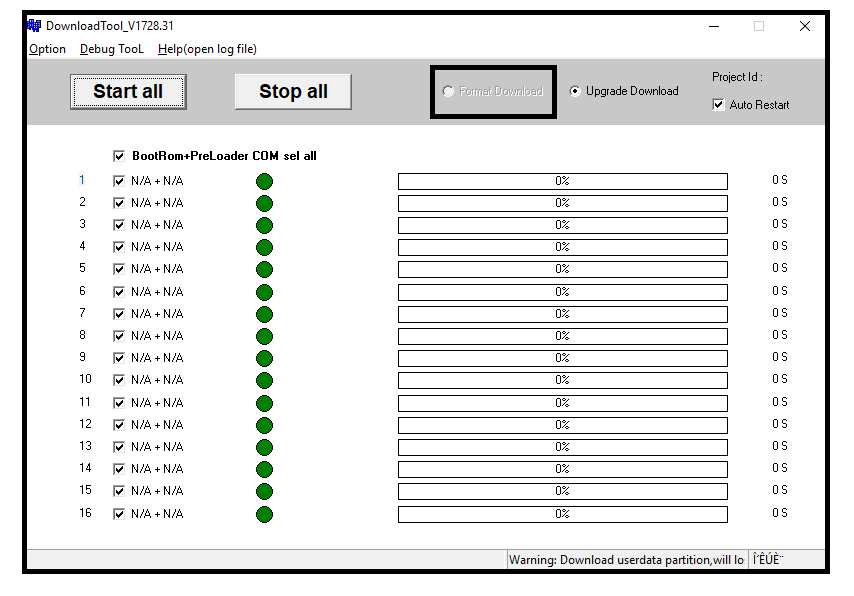 Run Oppo Flash tool.exe.
You can see still the Format Download option is hidden.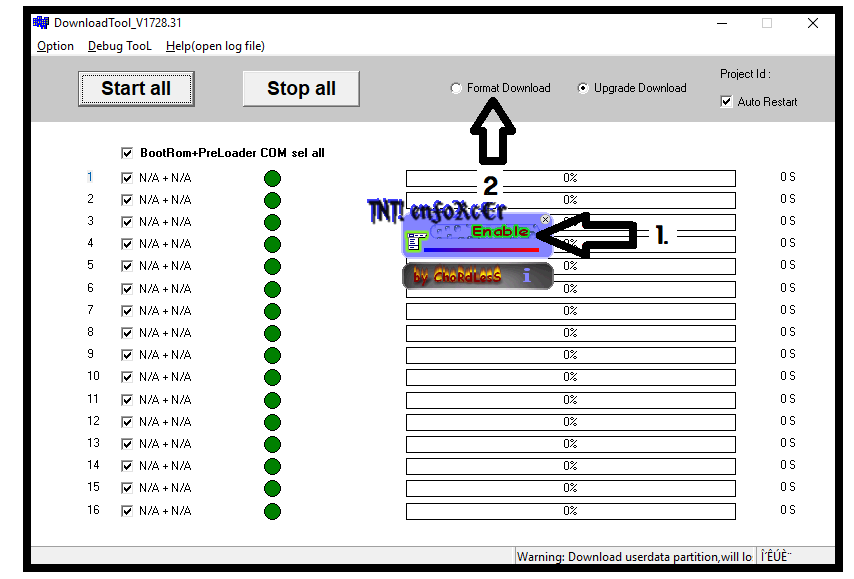 Go back to the Oppo tool folder and run & enable the enable.exe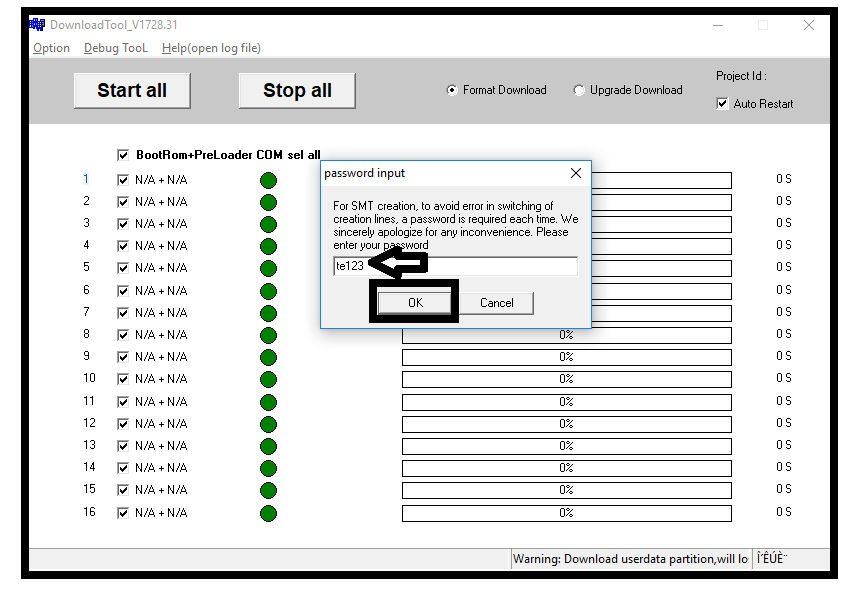 Open the MSM Download tool and click Format Download and enter the Password: te123.
That's it.
Pre-Requirements:
Install Oppo USB Driver.
Your Oppo device battery charge should more than is 60%.
Backup your all personal data like photos, contacts, songs, videos anything.
Must check your Oppo device model number properly to download the right flash tool and firmware.
How to Flash Stock Firmware using Oppo Flash Tool:
The process of firmware flashing using the MSM Download tool is pretty simple. Just you have to follow the below step by steps process commpletly to flash your phone.
Download &

extract the right version of the firmware.

Copy and paste the Stock ROM into the Oppo Tool folder.
Run the Flash and Enable tool.
Select format Download or Upgrade Download it's up to you.
Put the password: te123.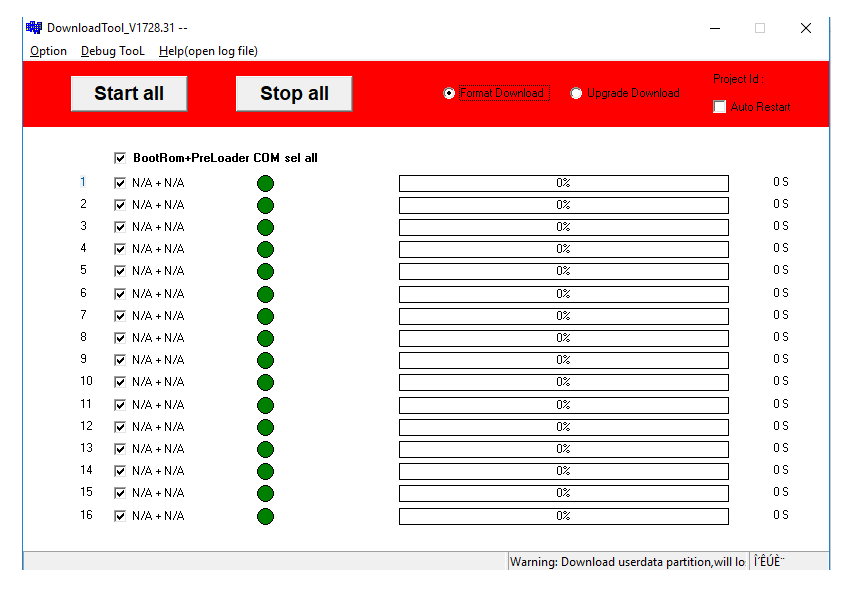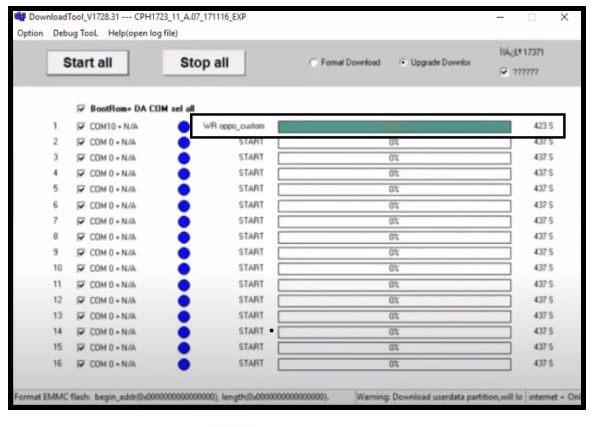 Power off and connect your Oppo phone to a computer or Laptop.
It takes 10-15minutes to complete.
Done.
Here on this page, you can get all the official links to download Oppo MSM Download Tool with ID and Password. Make Sure, we are not the developer of this tool. So, all credit goes to the Oppo developer team. I think all of you found the article of use or understand the topic. if any case if you couldn't understand anything related to this topic, then you can let me know in the comment section.